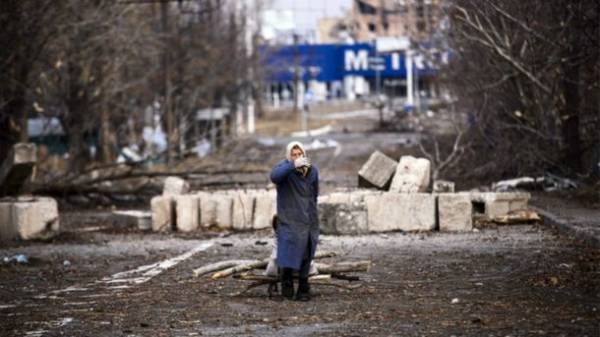 President of Ukraine Petro Poroshenko said that the main objective in the Donbass – is the restoration of the territorial integrity of the country. He stated this at the meeting of the Council on the issue of sanctions against Sberbank of Russia, the press service of the head of state.
He noted that the authorities will seek the return of Donbas to Ukraine and Ukraine at Donbass.
"Our goal is obvious. The restoration of the territorial integrity of Ukraine by political and diplomatic means. The reintegration of the uncontrolled territories into the Ukrainian state. The reunification of their residents with a Ukrainian family. This is what we called the return of Donbas to Ukraine and Ukraine – Donbass. Is that the basis of our state policy. This is what you give life and shed the blood of our soldiers. That's what supports the vast majority of Ukrainians and the international community", – said Poroshenko.
"In this strategy we are in the time left and the limited relationship with companies on the other side of the contact line … Not all, I emphasize, only those whose owners have found a way to stay in the legal field of Ukraine. Who kept their enterprises under Ukrainian jurisdiction. Who paid taxes to the Ukrainian budget, including, by the way, with military training to support the Ukrainian Armed forces. This is money that went to Ukraine, which allowed to solve social problems, problems of people who lived in the Donbas and worked in these enterprises and allowed to strengthen the defenses of our country," the President added.
Yesterday Poroshenko said about his position on trade with the "nationalized" enterprises in the Donbas. The President stressed that because of the provocative actions of Russia escalating situation in Donbas.
Comments
comments