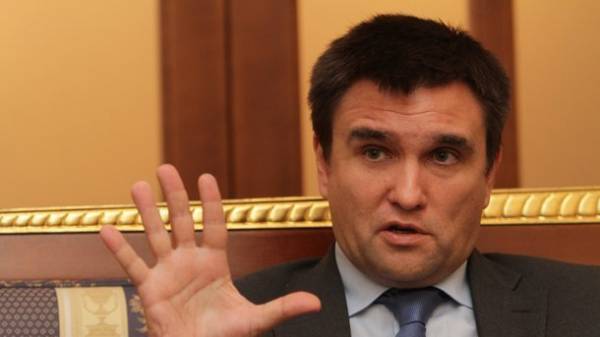 Ukraine is working to find the optimal combination of mechanisms to strengthen controls on the border with the Russian Federation, which, on the one hand, will work on the security of Ukraine, and on the other, will not hurt Ukrainian citizens, including those in the occupied territories. This was stated by Minister of foreign Affairs of Ukraine Pavlo Klimkin at a briefing in Odessa on Wednesday.
"We need to securely control who crosses our border. We are at war with Russia. And therefore must strive to implement effective controls. So I think that we should switch to biometric passports. Then we should gradually switch over to what the trip should be announced. This will give us the opportunity for more control," he said.
He stressed that this approach does not negate the possibility of movement to the introduction of a visa regime with Russia.
"We understand that visas are not working today as there were 20 years ago. And it is well understood that visas that are put just in the passport, they go. The future for e-visas. And we are working to get the Ukrainian visa was electronic," he added.
Earlier Pavlo Klimkin said that the foreign Ministry is ready to perform the necessary procedures, if it introduced a visa regime with Russia.
Comments
comments