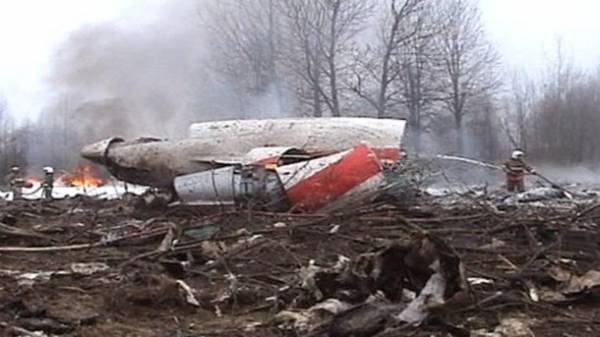 The actions of the controllers from the tower "Smolensk-North" has led to the situation that brought the Tu-154 of Polish President Lech Kaczynski in the crash. This was stated by the Minister of national defence of Poland, Anthony Macierewicz, reports "UKRINFORM" with reference to the TV channel Republika.
"The evidence base which has been assembled by a team of investigators, and to a greater extent the Commission on investigation of air crashes of the state aviation, is very convincing. It shows that these actions (controllers – Ed.) was conscious and was to lead to disaster, "–said Macierewicz.
He noticed that even when the evidence base was not complete, all pointed to the fact that "the inspectors led a plane to crash".
Macarevich, stressed that the pilot of the presidential plane Arkadiusz, Protsyk to the last tried to "escape this trap".
"In the end, this was not the cause of the tragedy, although it led to the situation that brought this drama to make it more like a natural disaster," – said the Minister of defence of Poland.
He explained that, if the plane was not brought by the supervisors so low to the ground, "it was difficult to organize the chaos with which we are dealing today."
"The plane, which would have collapsed at the height of 50, 60 or 150 meters above the ground, would show that it was a natural disaster", – said Macierewicz.
The Minister said that the government sub-Commission on investigation of causes of the disaster will soon present the results of their work, in particular the "hundreds or more" experiments and simulations.
Macarevich, stressed that the members of the Commission thoroughly analyzed all the material from the initial phase of flight until the moment of disaster, and evidence "confirmed the hypotheses that scientists have formulated in this case".
As reported, the Prosecutor General's office of Poland has accused Russian managers and the "third person" intentionally provoking the crash of the plane Tu-154 of President Lech Kaczynski in Smolensk.
Russia, in turn, disagree with the findings of Polish prosecutors and denies accusations that the Russian side allegedly provoked the catastrophe near Smolensk.
Comments
comments