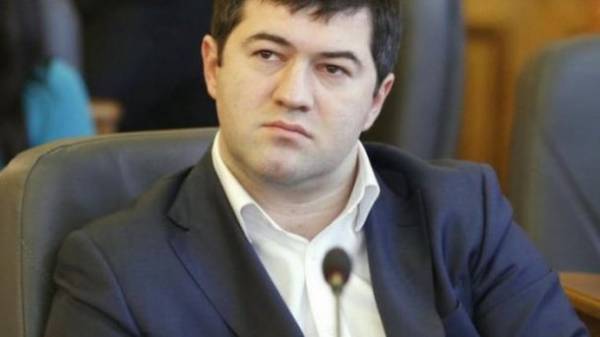 The case of Roman Nasirov, discharged of fulfillment of duties of the head of the State fiscal service, will not be quick, the investigation will be extended, at least 4 months, said one of the lawyers Nasirov Igor Cherezov is the TV channel "inter" on Sunday evening.
"When the case will come to an end – it's hard to say, I think, his investigation will continue until at least 4 months, at least relative to the Nasirova. We (the lawyers – ed) gave a fairly voluminous package of documents to study and provide their counterarguments. The defense had it only 3 days before and during the proceedings in court, we will prepare to defend ourselves", – said Ivan.
Tcherezov noted that the issue of bail is now not considered. In addition, he noted that the requirements of Specialized anti-corruption Prosecutor's office on the Outpost to 2 billion UAH "not justified neither legally nor economically".
As reported, on March 10, SAP appealed against in an appeal order the decision of Solomensky court of Kiev for election of a preventive measure suspended for the period of investigation from the position of head of GFS Nasirova in the form of detention with alternative bail of 100 million UAH.
In the night of Tuesday, March 7, Solomenskiy district court of Kyiv has chosen suspended from duty the head of the State fiscal service (SFS) R. Nasirova measure of restraint in the form of detention for a period of 60 days with an alternative of pledge in the amount of UAH 100 million.
At the same time, SAP asked the court to appoint Nasirova Deposit in the amount of 2 billion UAH.
The detectives NAB 2 March 2017 was handed a notification of suspicion to the head of the State fiscal service of Ukraine Roman Nasirova. He is suspected of committing a crime under part 2 St. 364 Criminal code of Ukraine (abuse of official position, entailed heavy consequences).
Comments
comments