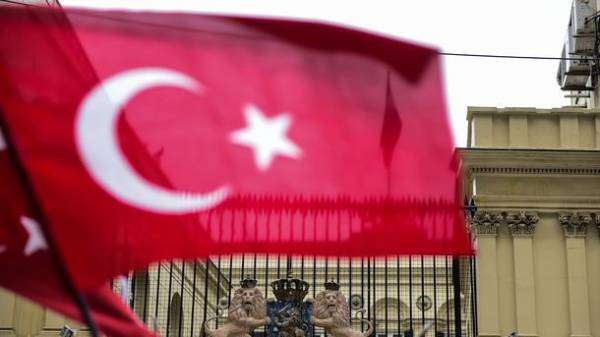 The Prime Minister of Denmark Lars løkke Rasmussen told his Turkish counterpart Bina Yildirim to postpone the planned visit to the country because of the "tensions" between Turkey and the Netherlands, the Associated Press reports, the TV channel "112 Ukraine".
As noted, Yildirim will visit the country on 20 March 2017, but the Prime Minister Rasmussen said that such a visit cannot take place, given the "current Turkish attack on Holland".
"Under normal circumstances, it would be a pleasure to welcome the Prime Minister of Turkey," Rasmussen said, adding that the Danish government was "very concerned" about political developments in Turkey.
Recall that in the Netherlands the police refused to let in Turkish Consulate General Minister of Turkey. An hour before that the Netherlands refused to permit the landing of the plane of the Minister of foreign Affairs of Turkey Mevlut Cavusoglu.
To the Turkish Consulate General in Rotterdam came about 1 million people with Turkish flags, they expressed support to the Turkish authorities. The Dutch police used water cannons to disperse a protest against the actions of the Dutch authorities against the Turkish officials.
On the morning of 12 March in front of the Consulate General of the Netherlands in Istanbul resumed the protest against the decision of the Dutch government to ban the visits of the foreign Minister of Turkey Mevlut Cavusoglu and Minister of family and social policies Fatma Betul Saiyan Kaya to meet with Turkish Diaspora.
Comments
comments