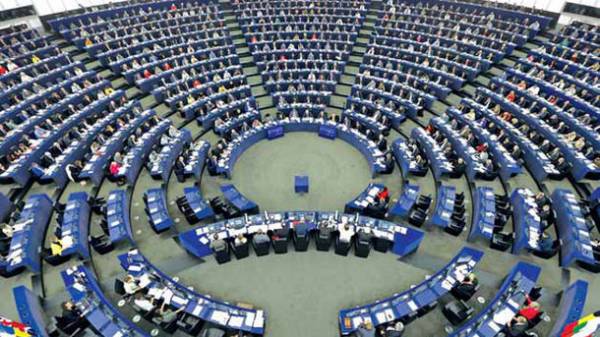 The European Parliament adopted a resolution which calls upon the Russian authorities to release all those detained during anti-corruption protests on March 26 all over Russia, RIA Novosti reported.
MEPs also call on Moscow to free Russian opposition leader Alexei Navalny.
"(The European Parliament) calls on the Russian authorities for the immediate release of Alexei Navalny and all peaceful demonstrators, journalists and activists who were arrested after demonstrations against corruption that was held in Moscow and in several Russian cities on March 26, and April 2, 2017, and withdraw charges against them; insists that the Russian authorities bear full responsibility for the safety and welfare of persons in custody", — said in a resolution, which, however is not mandatory.
Furthermore, MEPs condemn the actions of Russian security forces during arrests of people.
We will remind, on March 26, more than 30 thousand people took part in the anti-corruption actions across Russia, excluding Moscow and St. Petersburg. In Moscow, under the informal data, the share reached to 30 thousand people, according to police – 8 thousand, in St. Petersburg – from 5 to 10 thousand.
The number of people arrested at rallies in Moscow, according to the revised data, has reached more than a thousand people. Among those detained were minors.
Comments
comments