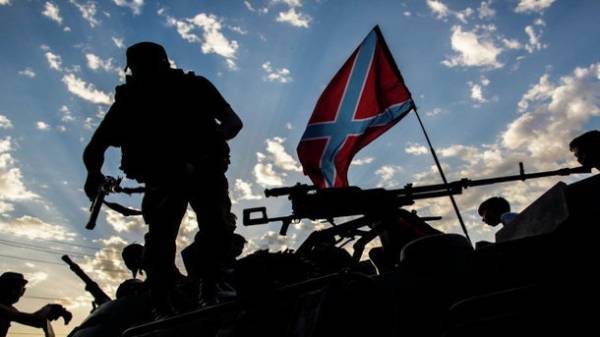 Press Secretary of the President Dmitry Peskov has denied the supply of Russian weapons to militants in the Donbas. He said this to journalists, reports "RIA Novosti".
Peskov said that the war in the Donbass – it's internal Ukrainian crisis and Russia has no relation to him, therefore, denies the delivery of Russian weapons to militants.
"Russia was never a party to the hostilities in the South-East of Ukraine. Kiev know better where they can get weapons, the representatives of the Donbass, where is the weapon itself was stored in what locations the day before the start, in fact, "the civil war". Conducted the trial, and we must absolutely act within the limits stipulated for such processes," Peskov said.
Note that during the hearings at the Hague Tribunal, the Russian representative, Ilya Rogachev, said that the militants in the Donbass armed with a weapon found in the mines, where it was kept since Soviet times. At the same time could not answer why they have the latest Russian weapons.
In turn, the representative of the Ukrainian delegation in the International court of justice Professor Harold Honju CoE said that the Russian side in court does not deny that lethal weapons supplies to East Ukraine, though this is not counting the violations of the Convention for the suppression of the financing of terrorism.
Recall, 16 January the Ministry of foreign Affairs of Ukraine filed a suit regarding the violation by Russia of the UN Convention on combating financing of terrorism and the Convention on the elimination of all forms of racial discrimination international court of justice in the Hague.
Comments
comments