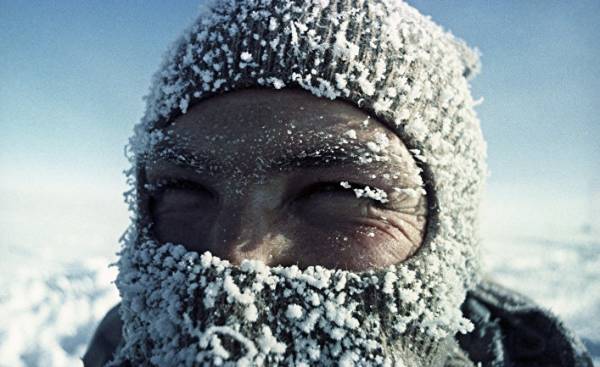 Moscow — "Russian the hunger games" has struck the world, have not even begun. Just over three months before the scheduled start, and the Swede mats continues to prepare for the worst.
"Now that I'm preparing, learning self-defense, to at least be able to defend themselves," says 36-year-old father of two mats with some trepidation.
Murder, rape, fights — the news about the Russian reality show without rules produced a bombshell worldwide. Many are horrified at the thought of it, but not 36-year-old father of two mats Goldberg (Mats and David Goldberg). He was left with little more than three months to prepare for a nine-month trial which, at least according to the organizers.
"Right now you need to put in order thoughts and to do all things. While much from me suspended in the air," he says.
"Of course, I very much hope that this really happens. That's why I applied".
The organizers also assure that everything goes as planned.
"Yes, of course," says Eugene Pyatkovsky behind the organization of the show, and confidently denies all rumors that this is only a joke.
"Everything will be broadcast online and on television in many countries."
Lethal?
Hundreds of people around the world have applied for the show but they only pick 30. The show will begin in the summer and will continue through the winter on a frozen island in Siberia. In winter the temperature can drop to minus 50, and they say that the island has bears and other dangerous animals.
Mats Goldberg is prepared psychologically and physically, and looking for company for cooperation. What he learns on the mountain-a tourist guide, he can help.
"It'll be an adventure for survival, but to also add pepper and entertain viewers, it will be necessary to perform the job" — he describes the essence of the game.
The picture drawn in the media, however, is more frightening: "the hunger games into reality." The organizers at the beginning said that they would not intervene to prevent violence or even murder. But mats says they just primarily don't want to assume any legal liability. The organizers announced that the Russian laws in any case continue to operate.
"We certainly don't want anything like this to happen, murder and the like," says organizer Eugene Pyatkovsky.
However, some concern mats Goldberg about what actually can happen to be experiencing.
"I worried about potential violence, the initially unauthorized. I'm preparing, learning self-defence that, in any case, to be able to defend themselves from something. But I'm not one of those who are going to join with someone in a brutal fight eye for an eye," he says.
Will miss the children
The organizers said a few months will settle all practical issues for those participants who will be selected. Mats constantly monitors the voting process, and now he has more than four thousand votes — that is, he is the only Swede who has a chance to be on the show.
Regardless of unplanned violence or conflict, mats thinks that the most difficult part for him will be so much time to spend away from family. More precisely, from their two children. Now during practice he is always somewhere he goes and meets them only once a month.
"I'm terribly hard to be away from them," he says, and adds that he told them about applying for the show.
"They don't know anything about the possible cruelty there, and I don't want to worry them unnecessarily".
Will pay money
Mats Goldberg openly acknowledges that the media hype around the TV show will benefit his future career as a tour guide. But he says first he's attracted to the experience though a cash prize if you win of course also does not hurt.
"If I win some money, I will donate half to charity," he says.
"Well then, pay debts, buy a house, investments and possible trips."
The organizers assure that the money will actually be paid, and again deny that doubters, skeptics have reason for concern.
"Yeah, I'm totally serious. It's not big money for an international project, so I don't see any problems here," says Eugene Pyatkovsky.
Comments
comments