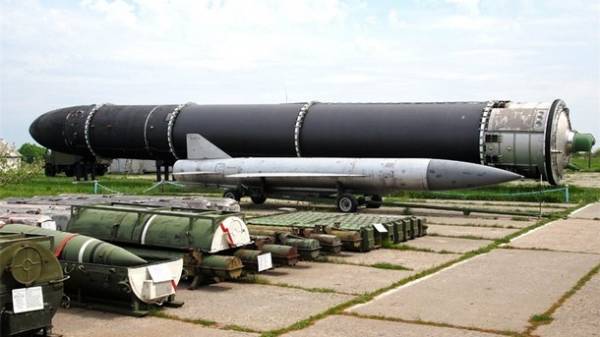 Cases of unjustified accusations of Ukraine of illegal arms deliveries happen at least once a year. This was stated by Deputy Minister of information policy Dmitry Zolotukhin reported Эспрессо.TV.
"The last such case was in November of 2015, when the publication Agence France-Presse published information that Ukraine allegedly supplied ISIS PSCR Chinese production", – reminded the Deputy Minister.
As it was installed, no supplies. According to him, it was "absolutely fake information, but for Ukraine, no one apologized."
"I don't think we should assume that in the New York Times all agents of the Kremlin. If you read this article, it's all built on the point of view of one person who works in non-governmental organizations", – said Zolotukhin.
As noted, from 1995 to 2001 the author of this report Michael Ellemann, did the reduction of the Russian missile threat, which was aimed at dismantling obsolete missiles. He then worked in Moscow.
Recall, as stated by the NSDC Secretary Oleksandr Turchynov, Ukraine is not supplying rocket engines and any missile technology to North Korea.
As you know, the RD-250, the potential presence of which the DPRK has been the subject of investigation of Alleman, was the basis of the running system of the famous of missiles R-36M, better known in the West as SS-18 "Satan."
According to the NYT, the UN investigators found that North Korea six years ago tried to steal secret rocket technology in Ukraine. Two North Koreans then grabbed.
The UN report said that they were trying to steal information about rocket engines, liquid motors and the systems of supply of fuel in the missiles. Investigators believe that two years ago, Pyongyang is still able to successfully steal this information.
However, experts note that the technology of rocket engines are so complex that the DPRK would not have been able very quickly to readjust its production.
The expert does not exclude that the Russian company "Energoatom", which had close ties with the Ukrainian "Yuzhmash", could play a role in the transfer of RD-250 North Korea – so, the rocket engines could be of Ukrainian origin, but stored in Russia, as supplied under contract until 2014.
Comments
comments