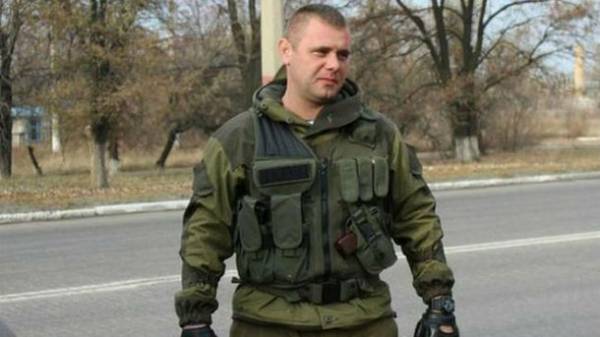 The St. Petersburg Prosecutor's office appealed the verdict to the former "Minister of defence LNR" Oleg Bugrov, demanding for him nine years in prison. It is reported by the St. Petersburg edition "Fontanka".
As has declared a press-the Secretary of city court Daria Lebedeva, prosecutors considered too lenient the court's decision and has demanded to condemn Bugrova nine years in a General regime colony and a fine of 600 thousand rubles (10.5 thousand dollars).
Dzerzhinsky district court on April 17 sentenced a former militant to five years of conditional imprisonment on charges of fraud in especially large size with a probation period of five years. Then Bugrova was released in the courtroom.
41-year-old Mounds is a native of Luhansk region. March 30, 2015 he was arrested at the request of the Investigation service of the FSB of St. Petersburg and Leningrad region, where a criminal case on swindle in especially large size.
Bugrov was the so-called defense Minister of the terrorist groups "LNR" from mid-October 2014, also held the posts of commander of the battalion "Zarya" and the chief "of staff of the army".
Comments
comments