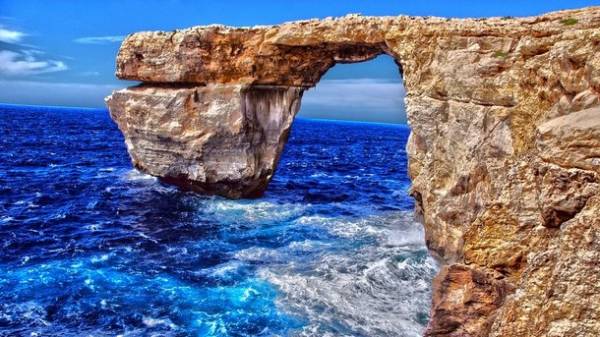 On the island of Gozo (part of the Maltese archipelago) collapsed rock in the form of an arch, known as the "Blue window". She was considered one of the most popular attractions in Malta, reports Espreso with reference to the BBC.
Morning arch collapsed during a storm at sea, and the water left not only top, but also support.
In 2013, the geologists said about the inevitable destruction of the arches, however, have suggested that this will happen in a few decades. Tourists often ignore the signs forbidding walking on the arch.
The Prime Minister of Malta, Joseph Muscat wrote that, "came the sad day, which warned the scientists".
"Blue window" as part of the Bay, Dwejra has been proposed by Malta to be included in the list of world heritage of UNESCO. Arch made several appearances in film and television films, including "the Odyssey" by Andrei Konchalovsky and "Game of thrones".
#Dwejra #AzureWindow site today. Picture by @Armed_Forces_MT pic.twitter.com/9reBk7nmr5
— Joseph Muscat (@JosephMuscat_JM) on 8 March 2017.
Comments
comments