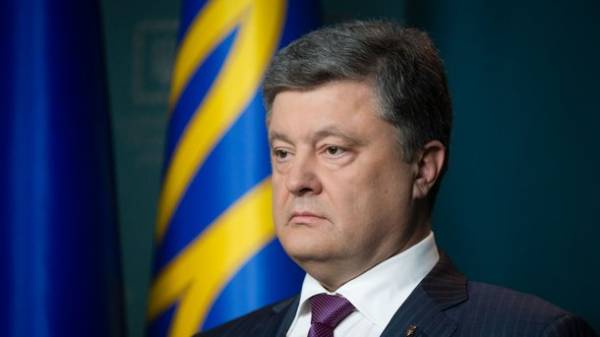 The President of Ukraine Petro Poroshenko intends to present the idea of introduction of peacekeepers in Donbass at the session of the UN General Assembly in new York in September. The President of Ukraine said during his speech in Severodonetsk, Luhansk region, reports InfoResist.
"The aggressor is a permanent member of the UN security Council and, unfortunately, has the right of veto, but this does not mean that we should not seek to make this decision," – said Poroshenko.
The President of Ukraine noted that on 24 July, during the telephone negotiations of leaders of the "Norman format," he drew attention of the negotiating parties on the need for the introduction in the Donbass UN peacekeeping mission with the mandate of the UN security Council.
SEE ALSO
Croatian script: whether Ukraine will be able to return the Donbass a military way
"So it was a guarantee that in the Donbass cease fire, a guarantee that Russia stop supplying militants and withdraw its regular units, take the weapon, which she had set out to kill the Ukrainians. And I stress that as soon as Russia withdraws its troops, then we have no grounds for conflict and discussion," explained Poroshenko.
The President pointed out that the question "the UN peacekeeping mission and a military mission of the OSCE" is very hard.
"Everything depends on the categorical refusal of the Russian Federation to establish peace in the Donbas, moreover, the reluctance to leave Ukraine alone. But I'm sure that water wears away the stone," said the President.
Recall, the press Secretary of the Russian President Dmitry Peskov said that the involvement of any Supervisory forces to the demarcation line in the Donbass possible only with the consent of the Ukrainian authorities and militants.
Comments
comments