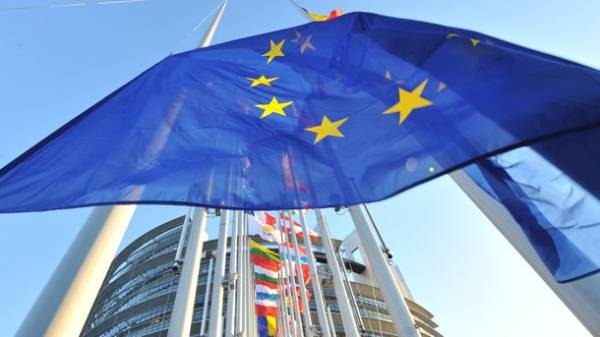 Fearing a US withdrawal, Europe is considering its own nuclear deterrent. It was in the pages of The New York Times writes Max Fisher, reports Inopressa
The plan foresees "a fixture of the French Arsenal to protect the whole of Europe and its subordination to the European command, the financing plan, defense doctrine, or any combination of these three points," the article says. The Arsenal will come running, but only if Europe "can no longer count on American protection."
"According to analysts, these conversations, even if they never materialize in the action, indicate a growing feeling in Europe that can take serious steps to protect the postwar world order in the era of the presidency of the trump, improved Russia and the possibility of an Alliance between them", – notes the edition.
"Discussion of the so-called "European deterrent" were part of a trend, especially in Germany, a country that will play a Central role in any plan, but where widespread anti-nuclear sentiment," the author writes.
The chief supporter of the plan is Roderich Kiesewetter, a retired Colonel who served in Afghanistan, now representing the ruling party of Germany – the CDU (Christian Democrats) – the foreign Committee of the Bundestag. Kiesewetter "increased the credibility of the nuclear plan, mentioning it shortly after the election of President trump". In an interview with the Deputy stated that "we must start from the existing weapons in the UK and France," but recognizing that "Brickset" may prevent the participation of the British.
"The US has hosted dozens of nuclear warheads in Germany, Italy, Belgium and the Netherlands as a rapid reaction force, and the symbol of their guarantees for the protection of Europe," explains the author. Kiesewetter stated that his plan will provide "replacement" weapons of the United States or a "parallel program". "According to him, this would require four components: the promise of France to extend its service for a common European defense, funding from Germany in order to demonstrate the collective nature of the program, a joint command and a plan for the location of the French warheads in other European countries," the newspaper said.
The German MP is planning that the program will be aimed at deterring both nuclear and conventional threats, "which is a clear nod in the direction of Russian military superiority". In order to make this possible, said Kiesewetter in an interview with the publication, you will need doctrine, "which would allow Europe to use nuclear weapons in non-nuclear conflict."
Negotiations according to plan, "likely to remain secret for fear of giving Trump a reason to care or to provoke a Russian response," the article says. This is the first such discussion since, as in 1950-e years have been made another failed attempt at nuclear cooperation of France, Germany and Italy. "I never thought that we will again see the like, – said Narang. – I could not imagine that actually will be a similar concern."
Earlier edition of The Wall Street Journal, citing sources wrote that the United States assured the European Union that is "surrender" Russia, Ukraine and Eastern Europe.
Comments
comments