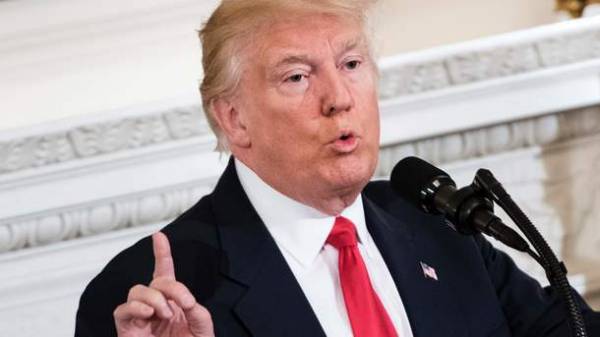 The US President Donald trump called fake publicacin in the media that among the members of his administration is an internal struggle.
"Don't let the fake news to tell you that the trump is a serious internal struggle. We get along great and do great things!" – he wrote in Twitter.
Don't let the FAKE NEWS tell you that there is a big infighting in the Trump Admin. We are getting along great, and getting major things done!
— Donald J. Trump (@realDonaldTrump) March 7, 2017
As noted, media reports about differences in team trump appear periodically.
Earlier edition of The Washington Post wrote that Russia has become a time bomb for the officials of the administration of President trump. "It is important to remember that much is still unknown about all this scandal, in particular, the contacts of the officials of the election headquarters of trump and his advisers with the Russians, the article says. – Undoubtedly, these contacts were. Some of them look routine, but the circumstances and content of these contacts is not fully known. They may little or nothing to clarify – and may clarify something important."
Comments
comments