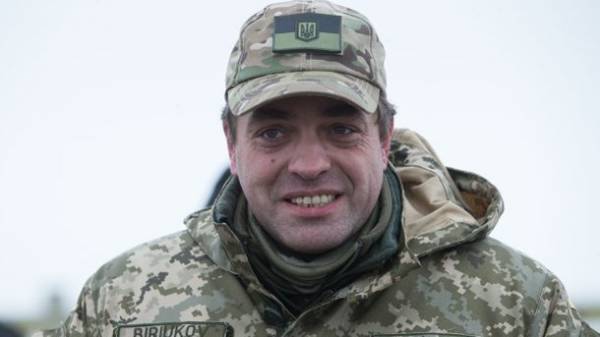 Advisor to the President of Ukraine Yuri Biryukov believes the turning point in the war in the Donbass events in Marinka in the summer of 2015. He told this in an interview Online.ua.
"For me the tipping point is Marinka. The summer of 2015. I just know more than others. But I just more closely read the news. The militants there, a number of the battalion tried to break through our roadblocks. Covered with fire. They are there to rassmatrivali in the trash, they retreated, suffered terrible losses, screaming that someone they've got a traitor, etc., etc. At the same moment there reason was the commander of airborne forces together with a battalion of the 95th brigade. By a strange coincidence there at the right moment formed mobile communications. There were special operations forces," – said Biryukov.
According to him, the Ukrainian military has warned the OSCE that will be forced to respond to the provocations of the militants retaliatory artillery fire.
"No one had any issue effectively whether we are at war. But for me it was the moment when it became clear: not large, not totally, but we taught the army to fight. It worked. Here it was a fracture," – said Biryukov.
Earlier, the NSDC Secretary Oleksandr Turchynov explained that after the invasion of Russian troops in the Donbass, martial law was not announced becauseto hold presidential elections and Ukraine received the legitimate and internationally recognized President.
Comments
comments