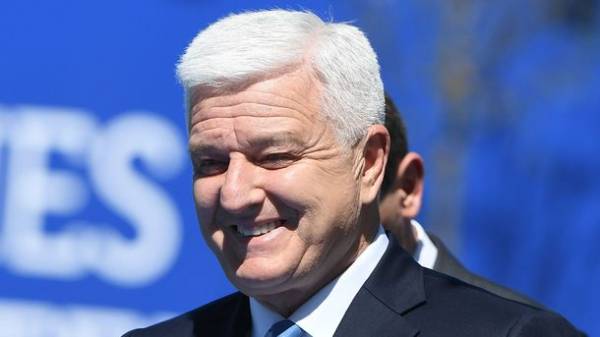 Prime Minister of Montenegro, Dusko Markovic said that he was disappointed with Moscow's actions in connection with the emergence of the "black list" Montenegrin politicians. It is reported "European true" with reference to the local portal CDM.me.
"Montenegro is in the process of development of democracy, but we are disappointed that attitude (of Russia – ed.) to our country. Surprised by the unprecedented level of destructiveness and primitivism of this regime," said Markovich, commenting on the deportation of Russia Montenegrin Deputy.
He commented and information on the "black list" Montenegrin politicians, against which Russia has imposed a ban on entry.
According to Markovic, is not known who is in the list, however, as he noted, "this is their usual practice."
As reported, on Wednesday, politicians in Montenegro, who supported the country's accession to NATO was denied entry to Russia.
According to media reports, the black list included 70 of the Montenegrin politicians, deputies and officials. Among those who made the list of banned, named the country's Prime Minister, Dusko Markovic, former Prime Minister Milo Djukanovic and 46 members of Parliament who supported the country's accession to NATO.
We will remind, head the Ministry of foreign Affairs of Montenegro, Germanovich said that Russia is seriously interfered in the internal Affairs of Montenegro, in an attempt to thwart the intention of the authorities of the country to join NATO. In response Russia said that the Montenegrin authorities such accusations trying to justify to its own population the NATO membership.
Comments
comments