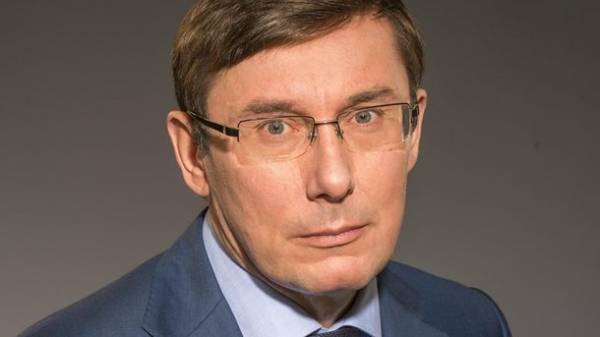 Criminal proceedings against the former head of the procurement Department of the Ministry of defense Alexander Krajewskiego for the purchase of body armor and helmets for the APU at inflated prices submitted to the court. This was announced by Prosecutor General Yury Lutsenko in Facebook on Saturday.
"In the Solomensky court sent the case against the former head of the procurement Department of the Ministry of defense of Krajewskiego, who in 2014 signed bills for bullet-proof vests and helmets for the APU at an inflated price", – wrote Lutsenko.
As reported, September 9, 2016, the chief military Prosecutor's office announced on suspicion of committing embezzlement of budgetary funds in especially large sizes 5 officials of the defense Ministry.
Five former and current heads of the Department of public procurement and delivery of material resources of the Ministry reported about suspicion in Commission of crimes, including grave and especially grave crimes under part 5 St. 191 (misappropriation, embezzlement of property or taking to them by abuse of official position), part 2 St. 367 (negligence), part 3 of article 425 (negligent attitude to military service) of the criminal code of Ukraine.
Pre-judicial investigation established that each of the suspects in may-October 2014 signed a number of contracts for delivery of body armor and bulletproof helmets for the Armed Forces of Ukraine, and payment documents in which the price supplied clothing and equipment illegally determined subject to the value added tax.
"The signed documents became the basis for the enumeration of illegal commercial enterprise from the Treasury accounts of the Ministry of defense budget funds a total of 30.7 million UAH", – reported in the military Prosecutor's office.
Comments
comments