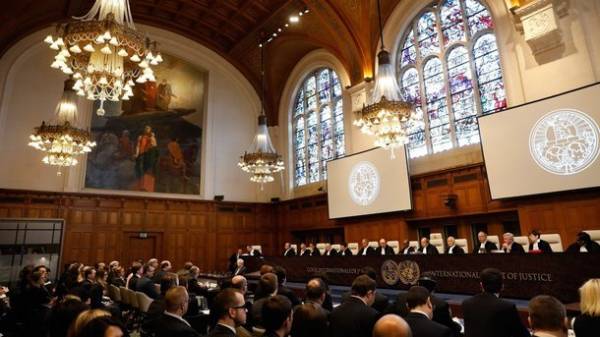 The President of Ukraine Petro Poroshenko expects that the decisions of the International criminal court in the Hague will help to stop the supply of arms by Russia to Donbas, which will stabilize the situation in the region. This is stated in the message of the President in Facebook.
"The international Court of justice in the Hague began hearings on the suit of Ukraine against the Russian Federation on financing of terrorism and discrimination of Ukrainians and Crimean Tatars in Crimea. We expect solutions that will stop delivery of Russian weapons and military equipment in the occupied territory (of Donbass. – Ed.) and can restore order to the uncontrolled part of the Russian-Ukrainian border", – said the President.
In addition, he added that the court's decision will help to lift the ban on the functioning of the Majlis in occupied to the Crimea and to stop the oppression of the Ukrainians and Tatars on the Peninsula.
Poroshenko also added that, despite a very long period of consideration of this issue in court, sure of a quick decision of the Hague Tribunal.
We will remind, on March 6, the International court of justice began hearings on the suit of Ukraine against Russia, which will be held until March 9th. Yesterday the court heard arguments of the Ukrainian side, today will be Russia's representative. Wednesday is reserved for Ukraine, and Thursday – again for Russia. The hearings will be held in the open mode.
Also you can read the full text of the speech made by the Ukrainian representative at the meeting of the International court of justice and to know what Ukraine accuses Russia.
Comments
comments