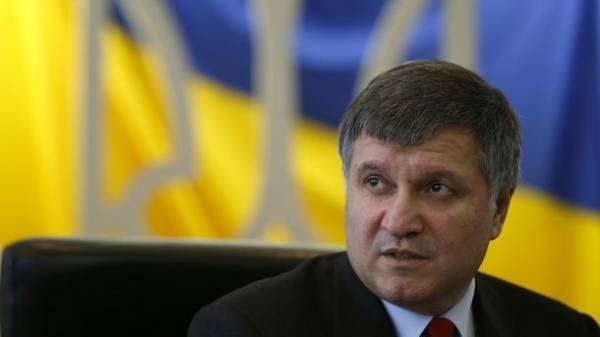 The Minister of internal Affairs Arsen Avakov criticized the service of the Russian "Sberbank" persons with unrecognized by the international community of the self-proclaimed "DNR" and "LNR". About this he wrote in Facebook.
He believes that the national Bank must promptly respond and impose sanctions against Russian financial institutions.
"The question is how much time the National Bank of Ukraine to impose sanctions in respect of "Sberbank of Russia" operating in Ukraine? Consider the immediate reaction of the NBU. Sberbank of Russia must end its work in Ukraine. Let them enjoy a "financial Paradise" for the laws of self-proclaimed "DNR" and "LNR", – Avakov wrote.
According to him, the Bank is supporting actions in the framework of international law, the Bank is supporting condemned by the international community recognition of documents of the puppet regimes and the annexation of Ukrainian territories – unable to operate in Ukraine.
"Sberbank of Russia" will accept the bonds stolen from the Ukrainian state and of private individuals property in the "DNR", give credit for it??? While working in Ukraine? The Bank, in fact serving and supporting illegal regimes militants, in fact their funding, will continue to operate with the money of Ukrainians to earn a profit to us and invest in of fighters of "DNR/LNR", – Avakov added.
As it became known today, the Russian "Sberbank" has agreed to serve people with unrecognized passports of the so-called "DNR" and "LNR".
We will remind, on February 18 the President of Russia Vladimir Putin signed a decree on the recognition in Russia of the documentsissued to citizens of Ukraine and stateless persons residing in the occupied territories of Donetsk and Lugansk regions of Ukraine.
It is worth noting that the recognition by Russia of passports of militants in the occupied part of Donbas has not only condemned in Ukraine, but was also a sharp reaction of the world community. No country recognized the fake documents of the unrecognized republics, with the exception of Belarus, which although does not recognize the passports of "DNR/LNR", but considering the selective passage of persons with such instruments on their territory.
Comments
comments