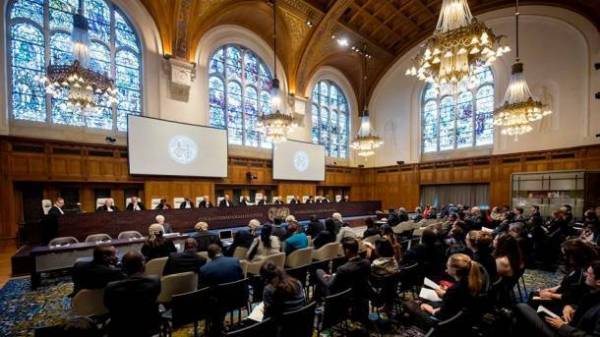 During the court hearings in the International court on the claim against Russia, the Ukrainian side will provide in addition to their proof and even materials from international organizations testifying to the crimes of Russia against Ukraine. About it on air of TV channel "112 Ukraine" was declared by the extra fractional people's Deputy Hanna hopko.
"The evidence base is not based only on our data but also on data from different international organizations, which also collected various kinds of evidence. The evidence for this week, when there will be various rounds of hearings, Ukraine will provide them" – said the CSAC.
According to her, the Ukrainian side will insist to oblige Russia to stop committing crimes during the proceedings in court. The MP added that if the Russians ignore the decision of the Hague Tribunal, it will only confirm her guilt and aggression against Ukraine.
Recall, the International court of justice began hearings on the suit of Ukraine against Russia and will be held until March 9. Today are hearing the Ukrainian side. On Tuesday, the word will be given to the Russian side, Wednesday is reserved for Ukraine, and Thursday for Russia. The hearings will be held in the open mode.
Comments
comments