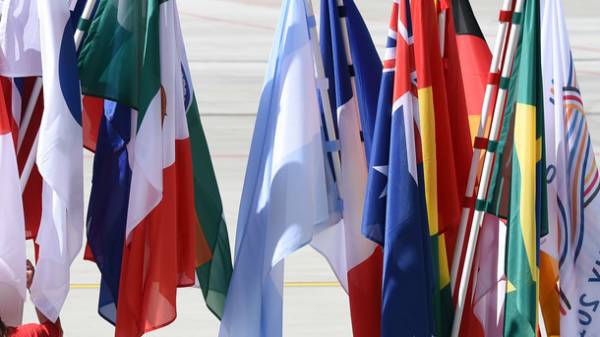 The leaders of the countries "Big twenty" approved the final Declaration of the summit in Hamburg, taking into account in particular the US position regarding climate change. All the countries of "twenty" with the exception of the United States stressed the irreversibility of the Paris climate agreement and the need for its speedy implementation. The text of the document published by the press service of the Federal government of Germany.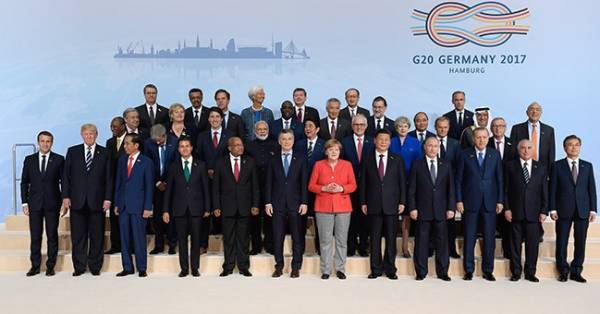 "We have taken note of the US decision to withdraw from the Paris agreement. USA has announced that it will immediately stop the implementation of its current national-specific contribution, and reaffirmed their strong commitment to the approach, which reduces emissions while maintaining economic growth and improving the need for energy security," – said in the text of the Declaration.
At U.S. insistence in the text of the document left mention of fossil fuels in the context of their use in combination with renewable energy sources.
Countries "Big twenty" called for a denial of protectionism in global trade (on this issue also previously had issues).
In addition, the participants of the G20 summit, agreed by all possible means to fight corruption.
The Declaration also confirmed the agreement of the G20 on creating a partnership with Africa to foster job creation and economic growth in the region. As noted, this should contribute to the fight against migration.
"Our joint efforts will contribute to sustainable economic growth and job creation, particularly for women and youth. This will help in the fight against poverty and inequality, which are among the root causes of migration", – stated in the Declaration.
The leaders also agreed to step up cooperation in the fight against the carriers of refugees.
We will remind, the summit of "Big twenty" held on 7-8 July in Hamburg. Also on Friday, July 7, on the sidelines of the summit of "Big twenty" was held the meeting of presidents of Russia and USA Vladimir Putin and Donald trump. The talks were also attended by the Minister of foreign Affairs of Russia Sergey Lavrov and U.S. Secretary of state Rex Tillerson. The meeting lasted 2 hours and 16 min.
During the talks, both presidents denied that they were personally acquainted. Putin also assured the American leader that Russia does not interfere in U.S. elections.
In addition, politicians have reached an agreement on ceasefire in the South-West of Syria.
The leaders of Germany, France and Russia at today's meeting on the sidelines of the summit of "Big twenty" stressed the importance of the ceasefire in the Donbas that was negotiated in the framework of the Minsk agreements.
Comments
comments