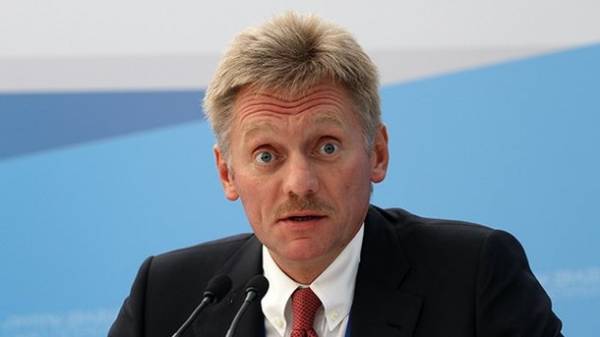 The Kremlin believes comprehensive assessment by the President of the USA of Donald trump the situation that has developed around the contacts of the Russian Ambassador in Washington Sergei Kislyak with the current US attorney General Jeff Sessom. This was stated to journalists the press Secretary of the President Dmitry Peskov.
He recalled that trump has called on the eve happening on the topic "witch hunt".
"After exhaustive definition of the President of trump us there is nothing to add," – said the representative of the Kremlin.
On Wednesday The Washington Post reported that in July and September 2016, the current Minister of justice and the US attorney General Jeff sessions, who was then the Senator from Alabama, met twice with Kislyak. However, at the hearings on his confirmation to head the justice Ministry sessions, under oath, was not reported to the senators who were interested in the links campaign headquarters trump with officials of the Russian Federation. After that, the Democratic party has demanded his resignation.
As you know, the White House confirmed that the former national security adviser of US President Donald trump, Michael Flynn and son of the American President Jared Kushner met with Russian Ambassador Sergei Kislyak in Washington in the "trump tower" in December last year.
A former adviser to the campaign headquarters of U.S. President Donald trump Carter Paige confirmed that his meeting with the Russian Ambassador to the U.S. Sergei Kislyak at the national Republican Convention in Cleveland in July 2016.
Comments
comments