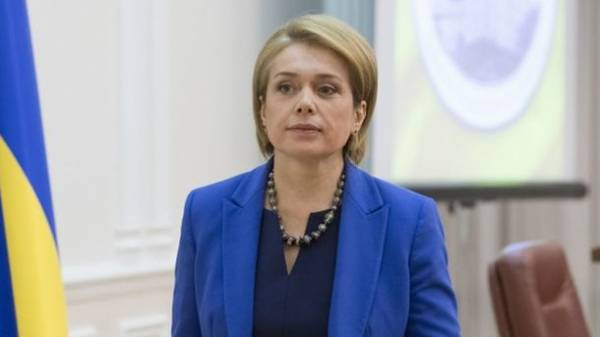 National reform Council, 31 March supported the concept of the New Ukrainian schools and inclusive education. For beginning the reforms needed to adopt the law "On education" and to spend more than five billion hryvnia. How to change the school told the Minister of education Liliya Hrynevych at the briefing on 3 April.
Ukraine is ranked 38 out of 76 countries of Europe on the quality of school education, said the Minister. Our country together with Belarus and Russia for 26 years has conducted educational reform and left the 11-year-old.
"We propose to move from a school where children are stuffed with mostly theoretical knowledge to skulk competencies of the 21st century. These competencies include not only knowledge but also skills to apply them in practice."
New Ukrainian school will consist of 12 classes. Junior school – 4 years basic 5 years and older for three years. High school will be profiled. 10-12 class organized in academic or specialized secondary.
"Three-year academic high school focused on deep studying of academic knowledge. In professional high schools or College the student will receive the first profession. In Western countries, the majority goes to a specialized school as it gives opportunities to enter the labor market", – says Liliya Hrynevych.
For the realization of the New Ukrainian school will create an electronic educational platform. The resource will publish curricula, textbooks and multimedia materials for lessons. The site also will be open to children from the occupied territories who do not have access to education in Ukraine.
The first set of 12-summer school to be held in 2018. According to the Minister, the reform will be gradual, as the transition of first-graders to high school. To create a profile school, the country will create a network of academic and professional lyceums.
"This reform has a very great price. If everyone leave it as it is – we will come to a deepening of the stratification of the population. Since education is a social lift, which aligns the social unequal. With a good school more starting opportunities," adds the Minister.
See also: New Ukrainian school: introduce 12-year-old, and teachers will receive more than 10 thousand UAH
However, Ukraine will continue to introduce inclusive education – a transfer of pupils of boarding schools in family-type homes. Children from boarding schools will now be taught in secondary schools. According to statistics, in boarding schools of Ukraine is 1.5% of children.
According to Commissioner President of Ukraine on human rights Nikolay Kuleba, since Soviet times the country has 751 boarding school.
Recall, October 6, 2016 the Verkhovna Rada adopted in first reading the draft law "On education". After the support of the national Council of reforms the concept of the new Ukrainian schools in the Ministry of education hope that Parliament will consider up to July 21, 2017 – the end of the sixth session.
Comments
comments