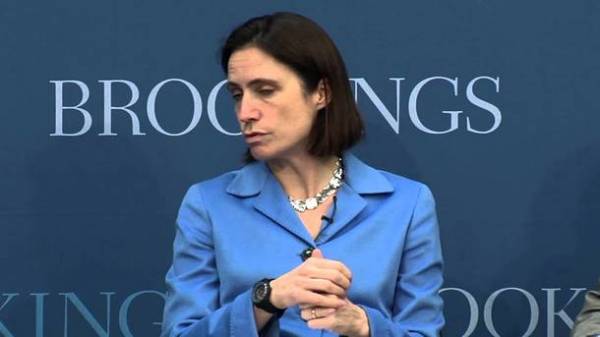 The administration of U.S. President Donald trump has offered to Fiona hill, who is a connoisseur and sober critic of Russian President Vladimir Putin, chief of the White house senior Director for European Affairs and Russia. About it reports Foreign Policy, citing a White house official familiar with the situation, reports "Ukrainian truth".
According to the newspaper, the decision to hire Fiona hill, senior researcher of the Brookings institution, one of the Executive positions associated with the work of Russian-American relations, most likely, is intended to praise both parties in Congress, where Republicans and Democrats expressed concern visible contacts of his team with Russian officials during the presidential campaign.
It is reported that hill, who has dual citizenship (US and UK), and is a former employee of U.S. intelligence (2006 and 2009), critically wrote about the autocratic tendencies of Putin and his desire "to weaken the US presidency".
In its work, 2013 about Putin, she warned politicians not to underestimate the Russian strongman, given his strategic cunning and ability to find the weaknesses of opponents, which he received while working in the KGB.
According to officials from the White house, the hill was also offered the position of head of staff of the national security Council even before former national security Advisor, Michael Flynn, resigned.
He also announced that hill is currently the procedural actions associated with validation.
The publication notes that the appointment of hill will be a relief for Republicans who are afraid of Flynn's ties with Russia and would like to have insightful Analytics about the Kremlin in the White house.
We will remind, the adviser to the President for national security Michael Flynn resigned on the evening of 13 February because of the scandal about contacts with Russia.
Comments
comments