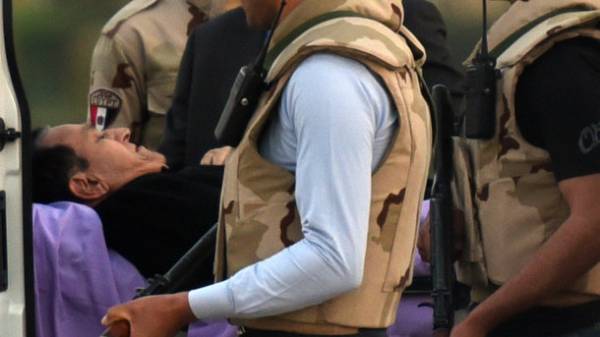 The highest appeals court in Egypt has acquitted former President Hosni Mubarak for the murder of demonstrators during the mass protests against his rule in 2011.
The hearing lasted all day Thursday. In the end, the judge came to the conclusion that the former President, originally sentenced to life in prison, innocent of his alleged acts, reports the BBC Russian service.
The court also rejected the petition of the relatives of those killed during the demonstrations, asking to resume the proceedings in civil suits, which were submitted to Mubarak.
Mubarak the last few years was in a military hospital due to poor health. However, in the current process, he was present in person – he was brought to court by helicopter.
Mubarak in 2012 received a life sentence, as the court found him responsible for the shooting of peaceful demonstrators by the military in 2011. However, the former President appealed against the verdict, and in 2014 it secured the complaint.
As a result, the conviction was overturned, but it did not suit already the party of state charge. The Prosecutor's office filed a superior court complaint, which was seen on Thursday. The court's decision to reject is final and not subject to appeal.
Comments
comments