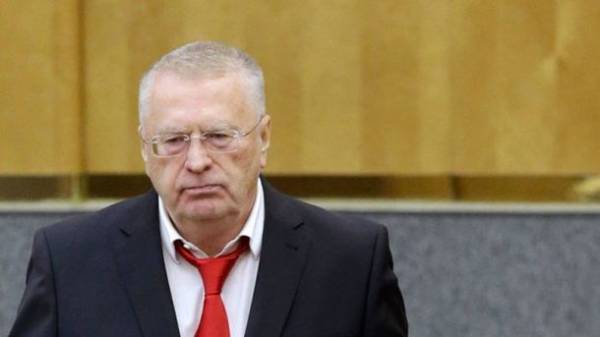 The leader of the liberal democratic party of Russia (LDPR) Vladimir Zhirinovsky has denied accusations of the Prosecutor General of Ukraine that it is funding terrorists in Donbas.
"We have no money is not collected, we have always provided assistance to residents of Donbass and will provide", he said.
SEE ALSO
The funeral of the whale: Zhirinovsky in the pool has become an Internet meme
Zhirinovsky added that the assistance from the liberal democratic party residents of the South-East of Ukraine has nothing to do with terrorist activities. "All of their accusations is a translation of the paper… We do not pay attention
As reported, the Prosecutor General's office of Ukraine made the message on suspicion Vladimir Zhirinovsky in the financing of terrorism. "The pretrial investigation established that Vladimir Zhirinovsky in March-April 2014 "for the purpose of material support of terrorist organizations "LNR" and "DNR", created and led organized group, composed of separate deputies of the State Duma of the Russian Federation and members of the liberal democratic party of Russia including leaders and representatives of regional branches of the party, which with a corresponding goal to collect funds from citizens of Russia", – stated in the message.
Comments
comments