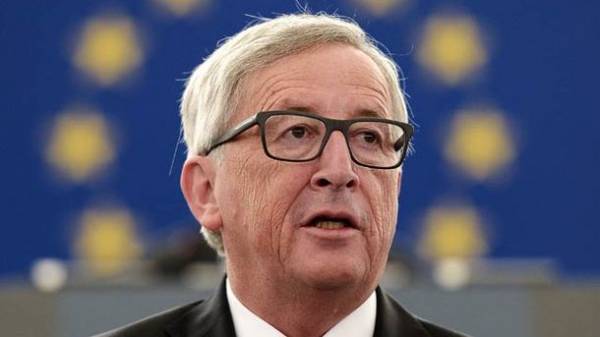 Brussels is considering to allow EU countries with "different speeds" to make decisions and move in the direction of a closer Union after leaving the UK. This writes the Financial Times referring to the project for further development of the EU, which is European Commission President Jean-Claude Juncker, reports ZN.ua.
The publication indicates that the paper he defines five possible long-term directions for the EU. One is that the various participating countries will move towards closer integration at different times. This approach supports German Chancellor Angela Merkel.
EU member States have been differently integrated. 19 of the 28 countries use the Euro, while Britain and Ireland remain outside the Schengen area. But a dependence on policies that were not taken anonymously, remains controversial, especially for the poorer East European countries which are afraid of losing the financial support of Brussels. The idea of different speeds of integration can divide the EU, but it can also give impetus to the resumption of a process of bringing those who are ready for it.
Another possible direction of development proposed by the Juncker plan, provides for the retention of the current system in the EU. If countries support this option, it must mean that they agree to take a joint leap forward towards closer integration.
Another area of Juncker foresees the strengthening of cooperation between the countries, but only in the framework of the European common market.
The publication writes that a complete draft of Juncker could be released today in order to start a discussion between European capitals before the summit in Rome, which will take place later in March. The EU leaders will gather in the Italian capital on the occasion of the 60th anniversary of the founding of the Union.
Informed that the President of the European Commission is preparing a plan for further integration of the EU, wrote the Italian edition of La Repubblica. It was noted that if the participating countries will be asked to postpone publication of the document, the cadet may resign from the post of President of the European Commission. Sources said that the official does not want to stand at the head of the European Department during the decline of the Union will remain only if the European capital would agree with his efforts to preserve and strengthen the Union.
We will remind, the President of the European Commission Jean-Claude Juncker said that in the next three years, the European Union should not expect the extension – none of the candidate countries for accession to the Union does not meet the criteria.
Comments
comments