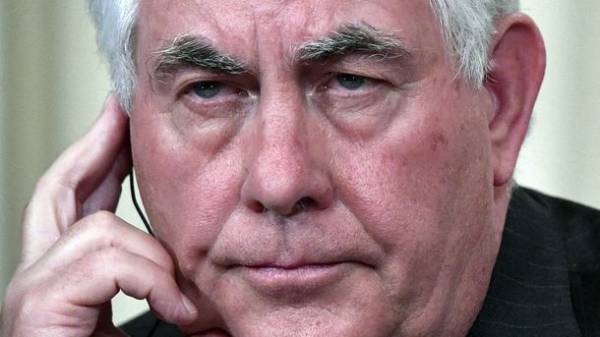 Blockade Qatar by a number of States harms U.S. interests, encourages Washington to weaken it, said U.S. Secretary of state Rex Tillerson.
"We urge the Kingdom of Saudi Arabia, UAE, Bahrain and Egypt to ease the blockade of Qatar," he said on Friday, making a special statement to the press.
The Secretary said, "the embargo is harmful to US military action in the region in the campaign against ISIL".
In addition, said Tillerson, the blockade creates difficulties of a humanitarian character, in particular, dividing the family. "I think it's the unintended consequences, especially during the Holy month of Ramadan, and this needs to be addressed immediately," he said.
The embargo is also contrary to the economic interests of the United States in the region, the Secretary said.
Earlier it was announced that Rex W. Tillerson by order of the President of the United States Donald trump will play the role of mediator to resolve the crisis in the Persian Gulf because of the situation around Qatar.
Comments
comments