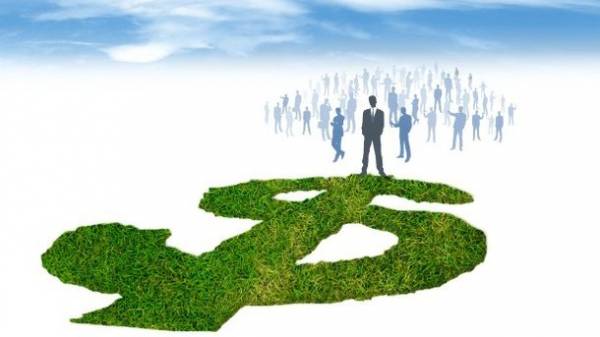 The Ministry of agrarian policy and food in favor of granting the possibility of purchasing land only Ukrainian natural persons. This was stated by Minister of agrarian policy and food of Ukraine Taras Kutovoy.
"Now we have two clear points: the ability to buy shared land should be only for Ukrainian citizens and only for individuals. the Amount of ownership should be restricted, and the price is not below the legal assessment",- said the Minister.
According to him, a significant part of the problems that you currently have in land reform is that land turnover has not been resolved.
"The farmer owns and uses the land, but, unfortunately, is unable to dispose of it. If the farmer is today the owner, he should be the owner and in reality. Because it is an asset over which he now works and wants to leave a legacy to their descendants," – said the head of the agricultural Ministry.
Kutovoi said that decisions relating to land reform will be taken in the Verkhovna Rada. The government had not yet submitted to Parliament a draft law on turnover of lands. There is active discussion taking into account the views of the agricultural community.
The Minister invited the representatives of farmers 'associations to participate actively in the dialogue with the Ministry to develop changes needed for the development of farmers' movement.
"I think that the Ministry we organize an outdoor office to work with representatives of the farmers. We plan in the near future a meeting with the farm asset. We have to be open and work together," said Kutovoi.
As reported, the Memorandum on cooperation of Ukraine with the International monetary Fund's program provides for increased funding of the adoption of the law on turnover of agricultural lands.
The Cabinet of Ministers originally expected its adoption before the end of December 2016. Instead, the Verkhovna Rada at the end of October 2016 to extend the moratorium on sale of agricultural land, introduced in 2002, until 2018.
This decision, the Parliament instructed its committees and the relevant Ministry within six months to accumulate the necessary bills.
Finance Minister Alexander danyluk expects draft legislation for the implementation of land reform by the end of may 2017.
At the same time, 55 people's deputies sent an appeal to the constitutional court concerning the lifting of the moratorium on sale of agricultural land. They expect that the court's decision may be made in the autumn.
Comments
comments