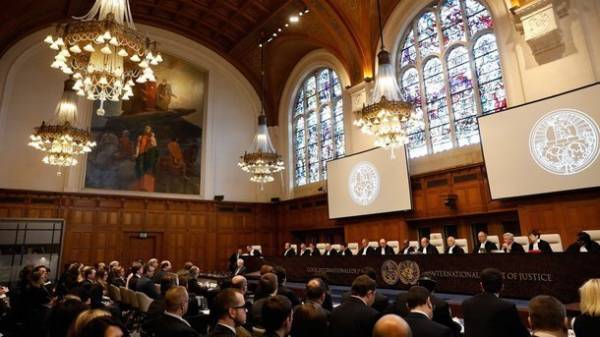 The international court of justice in the Hague has set a time frame for feeding materials in the case on the claim of Ukraine against Russia. This was reported on the website of the court, transfers TV channel "112 Ukraine".
"The ruling, on 12 may 2017, the President has set June 12, 2018 and July 12, 2019 as the appropriate time frame for submission of the Memorandum by Ukraine and counter-Memorandum of the Russian Federation," the document says.
Noted that a further procedure will be determined by later decisions.
As reported last month in the Hague took place the meeting of the delegations of the parties in the "Ukraine against Russia" under the chairmanship of the President of the Court, Ronnie Abraham, the results of which the decision was made that Ukraine should submit a written Memorandum until 12 June 2018, the Russian Federation its counter-Memorandum prior to July 12, 2019.
Comments
comments