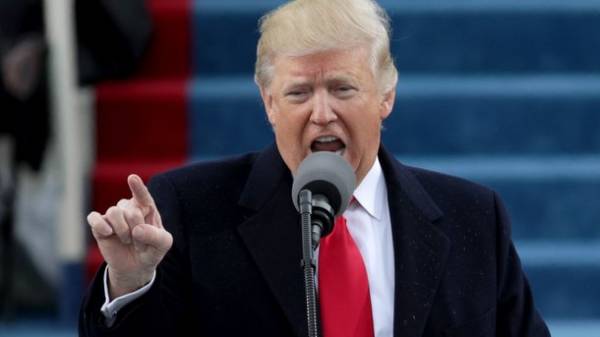 The US President Donald trump said that he was able to enlist the support of health care reform on the part of congressional Republicans, reported on Friday the Western media.
"These guys yesterday was mostly against. And now they are all over (the new bill – Ed.). They all promised me that they would vote for our bill," he said.
Last week the leader of the democratic minority in the Senate, Chuck Schumer criticized the plans of the US Republican party to replace reform Obamacare and promised to seek dismissal of the new bill.
Previously, the Republicans in the house of representatives unveiled a bill by which I hope to replace reform Obamacare, the former President of the United States.
The new bill will now have to go through the approval procedure between the chambers of Congress. The main point of the Republicans is to abolish the existing penalties against individuals who refuse to buy insurance.
In addition, it is proposed to provide tax deductions to individuals and employers to purchase insurance. The Republican plan retains two other important points of Obamacare: young people under 26 years old to be insured parents and insurers are forbidden to refuse to cover persons with chronic diseases.
Reform Obamacare (officially called the Patient Protection and Affordable Care Act, the law on patient protection and affordable health care) was implemented in 2010. Medical insurance in the country is mandatory, however, budget expenditures grew substantially. On 12 January the us Senate voted for the repeal of this law.
Comments
comments