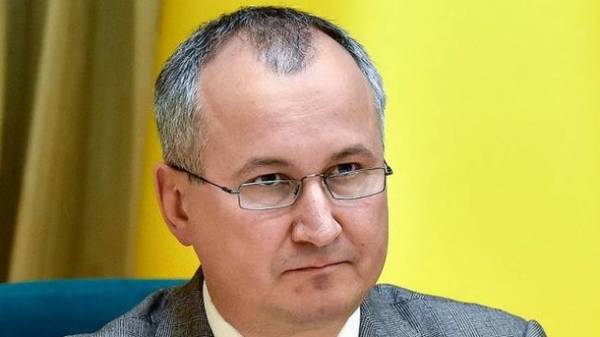 The Chairman of the security Service of Ukraine (SBU) Vasyl Hrytsak denies that the secret service during his leadership has collected and is collecting so-called analytical notes on journalists. This was stated by the Chairman of SBU Vasily Gritsak today at a briefing in Kiev.
"Research notes… it really was done in the times of Yanukovych – what the President spoke yesterday. If these notes were prepared until 2015 – at that time I was in the war and, unfortunately, I did not know everything that was done in the Service – it is necessary to ask a previous supervisor. But such notes are made on the analysis of open source… This is not" – said hrycak.
Note that at a press conference on may 14 President of Ukraine Petro Poroshenko said that "we are not the customers "policy briefs SBU".
"I know that former employees of the administration of the former President, who cooperate very effectively now with public figures, say the so-called "teshek", who rushed to the former President and alleged rush me," – said at a press conference Poroshenko.
"I do authoritatively declare, that, from, I think, from February 2015, when I learned that some analytical centers engaged in analytical support of security service, read them the contents and said that in this analytical ensure I don't need. And we are not the customers of these documents", – said Poroshenko.
We will remind, at the press conference, Poroshenko also said that not quite satisfied with the results of the investigation of the murder of journalist Pavel Sheremet, as this case was raised even international experts, including the FBI.
As reported, journalistic investigation has determined that the security Service of Ukraine allegedly conducted surveillance of the journalist Pavel Sheremet on the night before his murder. In particular, reporters found that near the house where he lived Sheremet, the night before he was killed were 2 cars – Mercedes and Skoda.
Journalist Pavel Sheremet was killed on the morning of 20 July 2016 in the explosion of his car in the center of Kiev. The car belonged to the head of the Internet edition "Ukrainian truth" Alyona Pritula, but her in the car was not. The police classified the explosion of a car with Sheremet as murder.
22 July in the Internet appeared the video from surveillance cameras that recorded the moment of laying explosives under the car of a journalist.
It was reported that the priority version of murder of the journalist Pavel Sheremet is a professional activity.
Comments
comments