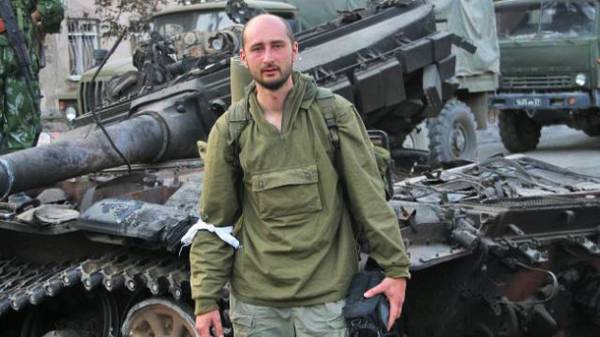 The Russian government has repeatedly used against well-known Russian journalist Arkady Babchenko various persecution and attracted powerful resources. He wrote about this in his blog "Russia has taken a course in planting and repression, and by squeezing dissident", which was published on the website "24".
"It was not the first persecution, which was arranged for me, all this has been going on for years that just was not: and surveillance, and big boys in the hallway, and criminal cases, and films about "seventeen friends of the junta", and the same persecution. But this time the attack was most powerful. Most concentrated. An outsider it's hard to believe against some blogger can be attracted by such resources. Milon MP, Senator Klintsevich, fake fake fines, polomki of Nod, Olginskaya bots, "Moskovsky Komsomolets", "Komsomolskaya Pravda", "shot like mad dogs", the bills on the prosecution's lack of grief, petitions for deprivation of citizenship and so on and so on and so forth,"— said the representative of the media.
However, according to the journalist, with something of his rescues that he managed to achieve a sufficient level of publicity.
"It is the people in the regions can be planted after like for post, photo, whatever. No one knows hype will not help do not wait. In the capitals and public men it is definitely more difficult. Although, from time to time, paroxysms of activity to happen here," said the Russian.
So, when he for the third time, it became known that he was preparing the next persecution, the Russian decided to leave the territory of the Russian Federation and moved to Prague.
"By and large, my life has not changed much. But gone was the paranoia. A sense of constant voltage, constant expectation of danger. Disappeared arrests, armature, crazy patriots, provocation, injections with a syringe, poisoning "unknown substance", the shadows in the stairwell, the Elevator, who suddenly gets triggered in the night, a paddy wagon in the yard, etc." — summed up Babchenko.
Earlier it was reported that well-known opposition journalist, left Russia.
Comments
comments