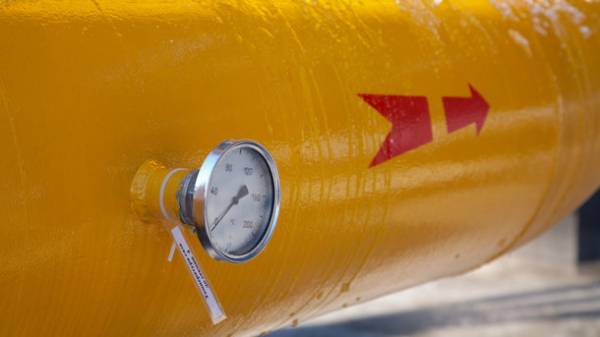 Russian "Gazprom" continues to violate the terms of the transit contract. About it reports a press-service NAK "Naftogaz of Ukraine" and according to data of the operator of the Ukrainian GTS company "Ukrtransgaz".
Thus, a significant pressure drop in the Russian gas transport system for gas metering stations (GIS) Sudzha – the main entry point to the Ukrainian gas transport system with Russia – fixed for several days in a row.
"As of 08:00 on Tuesday the pressure level of the GIS Sudzha fell to a record low in recent years 49.7 ATM instead agreed a contract 60 ATM", – informs "Naftogaz".
"Systematic failure "Gazprom" conditions of the transit contract creates risks for uninterrupted supply of gas in the European direction. Despite the artificially created barriers by the Russian side, the Ukrainian side continues to provide a stable supply of gas to Europe. All applications are importers of Russian gas are fulfilled in time", – note in "Naftogaz".
In the framework of the rapid reaction mechanism European Commission has received timely message about the sudden reduction of pressure on the GIS Sudzha.
"NAK "Naftogaz of Ukraine" and the European Commission concerned about the situation because of the failure of the Russian party of its contractual obligations, and expect from "Gazprom" for explanations and remedy the situation for stable gas supply to European consumers," – noted in the "Naftogaz".
In addition, "Gazprom" also violates the terms of the transit contract for the maximum level of daily fluctuations in applications for gas extraction at the outlet points of the gas transportation system of Ukraine, which shall not exceed 4,5% for item in Uzhgorod, but in separate days of February, was two times above normal.
In separate days of February, the quality of gas fed into the Ukrainian GTS from Russia, did not meet physico-chemical indicators stipulated in the contract.
Comments
comments