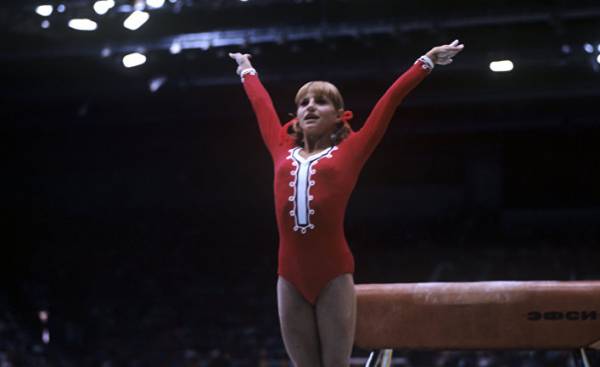 Famous Soviet gymnast, four-time Olympic champion Olga Korbut has sold at auction my stuff, including Olympic medals.
The Platinum Night auction conducted by the auction house Heritage Auctions were exhibited all the medals Korbut and blue gymnastics leotard, in which she performed in London in 1973.
In the end, sold six lots of 32 for sale. Another 26 athletes lots remain available for purchase.
For example, command gold medal of the Olympic games 1972 in Munich sold for 66 thousand dollars, gold of these games in the floor exercise for 52.8 thousand.
Taking into account the premium of the auction house 20% Korbut will get 183,3 thousand dollars.
Olga Korbut was born in Belarus in 1955.
In 1970 she became the champion of the USSR in the vault and entered the national team. In 1976, Korbut at the Olympics in Montreal won the team gold and won silver on balance beam.
Olga Korbut first performed a unique element, now known as "the loop of Korbut". Since 1991 athlete lives in the USA.
Comments
comments