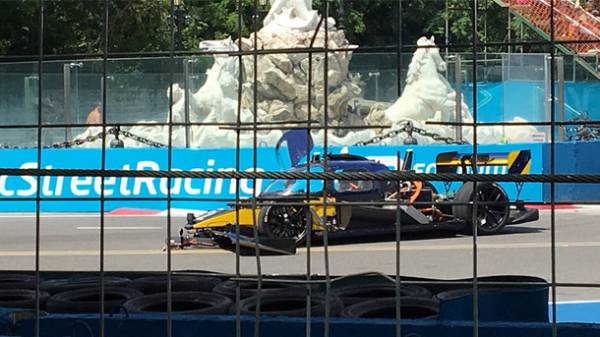 In the next stage of the series Formula-E, which involved the open-wheel cars on electricity, was the first race of unmanned vehicles, called DevBot and developed for the championship RoboRace. The race was attended by two car and one of them crashed into a fence, – the "Motor".
The developers of the prototype on his Twitter page wrote that the DevBot prototype 2 had an accident when his artificial intelligence tried to "push the boundaries". Because of this, the victory went to the car DevBot 1.
Photos of the crashed car on Twitter was published by Autoblog Argentina.
Papelón de un vehículo autónomo en Puerto Madero: el Roborace sin conductor chocó contra la estatua de Lola Mora
Más https://t.co/fEzjiYCJAM pic.twitter.com/8B3bufHJwX
— Autoblog Argentina (@Autoblogcomar) 18 Feb 2017
In addition, the Argentine journalist Diego Torrero published a video in which both of the drone driving on the highway together.
This case was the first time both the prototype DevBot was on the track at the same time.
Si estos no tienen dos autos piloto… son los @roborace, pic.twitter.com/2sSX22XDyd
— Diego Zorrero (@dzorrero) 18 Feb 2017
Comments
comments