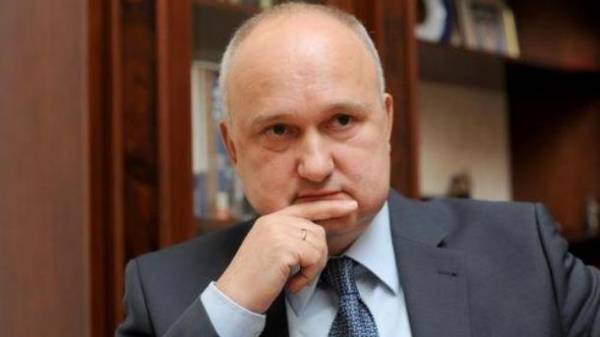 The former head of the SBU Igor Smeshko said that before coming to power in Ukraine Viktor Yanukovych in the Armed forces already had a lot of Pro-Russian officers. He told about it on air of TV channel "112 Ukraine", reports "GORDON".
In his words, by 2005, Ukraine was Pro-Russian officers, who were engaged in subversive activities and Yanukovych completed the "defeat" of the Ukrainian army.
"We clearly see that the traitors during the stay in power of President Viktor Yanukovych almost completed the collapse of the armed forces, only the military intelligence service consisted of a few dozen people at the beginning of the aggression. But we had the doctrine, adopted in 2003, with an ultimate goal of NATO membership, while maintaining the strategic partnership with Russia. So Pro-Russian oriented officers after coming to power of Yanukovych, especially after the first Maidan, have already begun to carry out a de facto subversive activities," – said Smeshko.
He noted that with this category of the military had to look into this immediately after the second Maidan, however, progress in this direction and have not seen.
Earlier, the NSDC Secretary Oleksandr Turchynov said that after the annexation of the Crimea, on the side of the invaders have moved almost all power structures of the Peninsula, as well as most soldiers.
Comments
comments