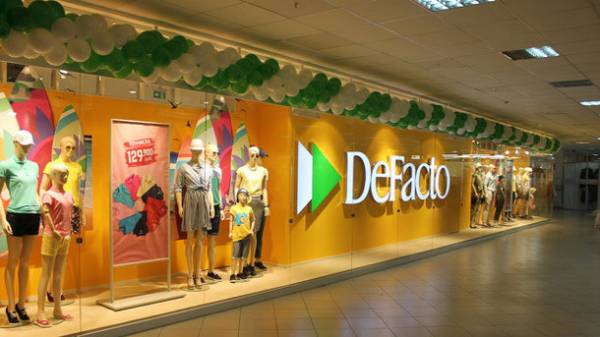 One of the biggest retailers of Turkey company DeFacto – scheduled to open its first store in Ukraine. Reported by the Ukrainian brokerage company RE/MAX Eagle.
"One of the largest and most famous retailers of Turkey DeFacto company enters the market of Ukraine", – stated on the official website of the Ukrainian companies in Facebook.
In addition, information about the planned release DeFacto on the Ukrainian market rau.ua confirmed a number of other sources on the Ukrainian market.
"DeFacto representatives in recent months, often visit Ukraine and hold negotiations on entering our market. They are close to the opening of the first store," he said rau.ua consultant in the field of commercial real estate.
DeFacto was founded in 2003 and specializiruetsya on the production and trade of men's, women's and children's outerwear, underwear, shoes and accessories. In Turkey, the company competes with LC Waikiki, which is already working in Ukraine.
The release of the brand into the international arena began in 2012. Now, DeFacto has around 500 shops worldwide, including in Belarus and Russia.
Comments
comments