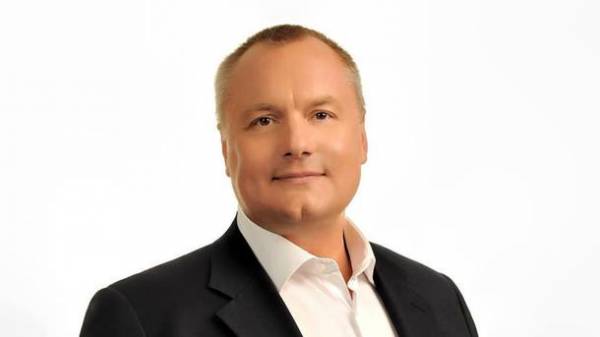 In the office of the advocate of the people's Deputy of Ukraine Andrey Artemenko has arrived the investigator of the Prosecutor General of Ukraine (GPU) with a group of security forces. This was stated by Artemenko during the press conference.
"A few hours ago from my lawyer, Leonid Sivakov who represents me on the open case on the fact of treason (article 11 part 1), will not be able to attend today's press conference due to the fact that a few hours ago in his office went to the investigator for particularly important cases of the sixth division of the GPU, along with an armed group "alpha" and unidentified persons. They are engaged in investigative actions on the case unknown to us," said Artemenko.
Artemenko also noted that at 15:00 planned his interrogation in office of public Prosecutor of Crimea .
"Unfortunately, not all the information I have, I can share. On Friday I signed an obligation not to disclose those issues that are now the subject of study investigators," said Artemenko.
We will remind, The New York Times reported that the people's Deputy Andrey Artemenko has developed a plan for peace between Ukraine and Russia and the lifting of sanctions against Moscow. Supposedly the plan was transferred to the former Advisor to Donald trump to Mike Flynn shortly before the resignation of the latter.
The plan, according to The New York Times, provides for the withdrawal of Russian troops from the Donbass and the national referendum on the surrender of the Crimea is leased by Russia for 50 or 100 years. In addition, Artemenko has allegedly provided evidence of corrupt activities of Petro Poroshenko, which included the names of the companies and Bank transfers.
It also became known that on 20 February the faction of the Radical party decided to exclude from the faction people's Deputy Andrey Artemenko for his "plan".
Comments
comments