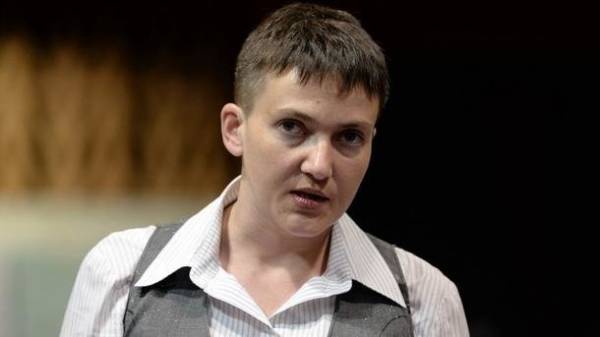 Former Chairman of security Service of Ukraine Igor Smeshko believes that people's Deputy Hope Savchenko unlikely to be involved in the work for foreign intelligence services. He told about it on air of TV channel "112 Ukraine".
Responding to a question about possible cooperation with the Federal security service of the Russian Federation, he noted that with such a psycho as Hope Savchenko, are unlikely to have the opportunity to formalize relations with any intelligence
"She genuinely wants the best for the country, she thinks highly of herself, she's passionate, but this psycho can be very easily used by professionals to achieve their goals. I don't want to doubt her sincerity, especially since she is obviously a brave man. When she says that they are ready to go to the end and fight for what he believes in, I believe her. Ambitions must be matched ammunition, and political experience, life experience at the level of strategic management of the country it is not a priori. Therefore, I rule that it can, it is my personal opinion, have any formal relationship with the intelligence services of foreign States", – said Smeshko.
However, he noted that the Russian security services will try to use it within Ukraine.
"I do not exclude, and, most likely, on the classics, it could be", – said the former head of the SBU.
Note that in Ukraine has been discussed many times various politicians and experts version potential cooperation Nadiya Savchenko to Russian intelligence.
So, earlier, former Deputy Chairman of security Service of Ukraine Alexander Skipalsky said that the Russian secret service could draw attention to the peculiar character Savchenko and use it for their own purposes on the territory of Ukraine.
Comments
comments