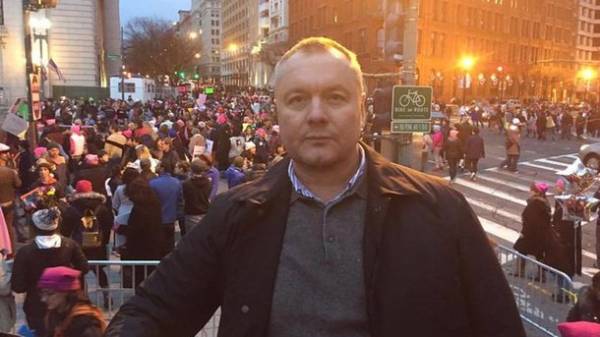 The people's Deputy of Ukraine Andrey Artemenko proposed to impose an international administration in the temporarily occupied territories of Donbass. About this Artemenko said during a press conference.
"If the problem of Crimea will be resolved quickly, we can offer a solution to the problem of Donbass as the international interim administration in the temporarily occupied territories", – said Artemenko.
According to him, the purpose of such administration under the leadership of the UN and the OSCE should be the restoration within two years of the rule of law in these areas and adaptacija for democratic elections.
"The Amnesty process, which is necessary in order to stop the war, will occur along with the establishment of the international Tribunal. Constitutional reform must be comprehensive, not only regarding the status of certain territories which are now occupied. All the key issues are in Ukraine and should be resolved according to the Constitution of Ukraine, with the participation of the people," said Artemenko.
We will remind, earlier The New York Times reported that the people's Deputy Andrey Artemenko has developed a plan for peace between Ukraine and Russia and the lifting of sanctions against Moscow. Supposedly the plan was transferred to the former Advisor to Donald trump to Mike Flynn shortly before the resignation of the latter. The plan, according to media reports, envisages the withdrawal of Russian troops from the Donbass and the national referendum on the surrender of the Crimea is leased by Russia for 50 or 100 years. In addition, Artemenko has allegedly provided evidence of corrupt activities of Petro Poroshenko, which included the names of the companies and Bank transfers.
Today Artemenko admitted that he negotiated with U.S. officialsand also disown the idea to take the Crimea in the lease.
It also became known that on 20 February the faction of the Radical party decided to exclude from the faction people's Deputy Andrey Artemenko for his "plan".
Comments
comments