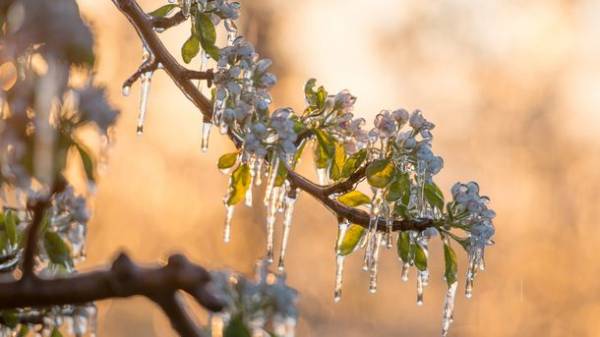 De-energized unfavorable weather conditions without a light as of 7 a.m. Saturday and remain 229 localities in four areas.
As reports a press-service gschs in Odessa region without electricity – 178 settlements, Dnipropetrovsk – 31 Kharkiv – 16, and Kirovohrad – four.
Brigades of power companies are continuing work to restore electricity settlements.
Restrictions of movement of vehicles on the roads there.
In addition, due to the buildup of wet snow and squally wind a drop about three thousand 790 trees in Kharkiv, Dnipropetrovsk, Zaporizhia, Mykolaiv, Odesa and Kherson regions.
To eliminate the effects of bad weather brought two thousand 126 people and 548 units.
We will remind, as a result of deterioration of weather conditions (rain, wet snow, wet snow and wind gusts of 15-20 m / s) due to operation of protection systems and breakages of transmission lines 18 APR lot of settlements in several regions of Ukraine were left without electricity.
In Kharkiv, Zaporizhia and Dnipropetrovsk regions recorded a drop of around 2,900 trees. In the city of Novorossiysk Dnipropetrovsk region April 18, a tree crushed a woman in 1957. From the received traumas the victim died at the hospital.
Comments
comments