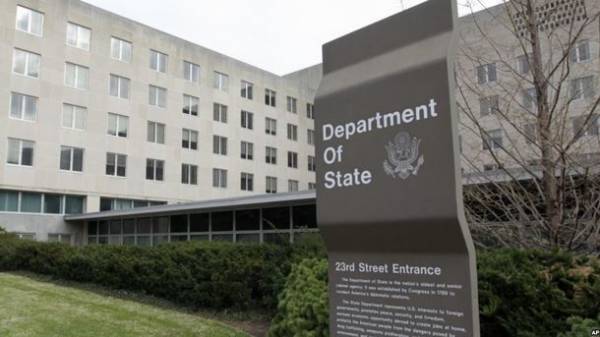 The U.S. state Department criticized regarding the prohibition in Ukraine VK and Odnoklassniki, reports "Voice of America".
"There is no doubt that the Russian-controlled media are trying to undermine the Western media with fake news and false information, including Ukraine, where Russia uses other methods to undermine the government in Kiev. However, freedom of speech is a key element of a healthy democracy, which is spelled out in the Constitution. We urge the Ukrainian government to find ways to protect their national interests so that it does not undermine the constitutional principles," – said in a statement.
We will remind, yesterday, Petro Poroshenko has put into action the decision of the Council about the ban in Ukraine a number of online resources, including popular social networks and websites as "Vkontakte", "Odnoklassniki", "IMDb", "Yandex" and others. Under the sanctions also got famous software products of"1C", "Kaspersky", "Mail.ru".
Only in the doghouse was already more than 450 companies and 1228 individuals, a ban will be in effect from one year to three.
So, with the introduction of sanctions headache added Ukrainian providers, which, according to the presidential decree, must provide blocking Russian sites and Russian companies declare their readiness to continue to provide the Ukrainians with their services.
In turn, the Internet Association of Ukraine has estimated how much time will it take to implement the ideas of the authorities and money.
Comments
comments