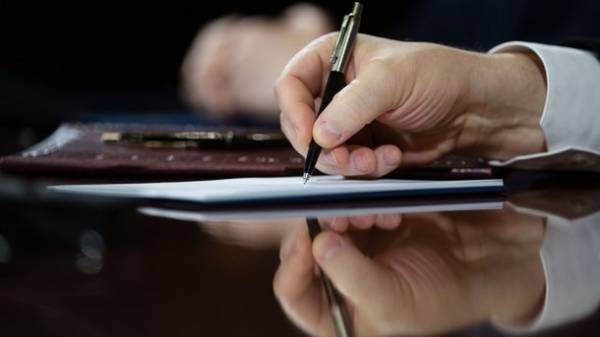 The President of Ukraine Petro Poroshenko has signed the decree "About transfer to the reserve of soldiers of urgent service, a date of the next appeals and the regular appeals of citizens of Ukraine for military service in 2017". About it reports a press-service of the head of state.
Document No. 44/2017 set the dates for the this year, the next calls of the citizens of Ukraine for military service and dismissal of the reserve soldiers who have served the established terms of military service. It is noted that the implementation of the Decree will ensure the timely execution of tasks related to the preparation and conduct of these activities.
So, from the Armed forces of Ukraine, other military formations, the State special transport service will be retired in may-June and October-November 2017 conscripts who have a University degree "specialist" or "master" and served established periods of compulsory military service.
Other military-conscripts, who served in a timely manner will be discharged in April-June and October-December of the same year.
The call for military service fit for health for military service of citizens of Ukraine male, which to the day of sending in military units was 20 years old, and older persons who have not attained 27 years of age and not eligible for exemption or deferment from conscription, will be carried out in spring and autumn: April-may and October-November 2017.
The Cabinet of Ministers decree of the President instructed to determine the number of Ukrainian citizens subject to conscription for military service, and volumes of expenses for carrying out the next appeals in the current year.
The government, oblast, Kyiv city state administration must ensure the implementation of activities related to the preparation and conduct of these activities, and the Ministry of infrastructure of Ukraine to provide at the request of the Ministry of defence of Ukraine, Ministry of internal Affairs of Ukraine, State special transport service is the transport of the demobilized soldiers and recruits to compliance with safety requirements and calculations for these shipments in accordance with applicable tariffs.
Comments
comments