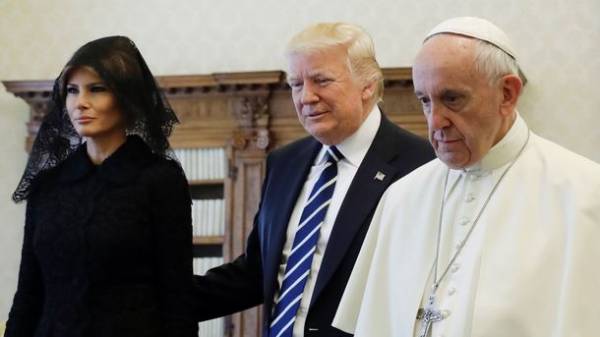 Became known the details of a brief conversation held this morning, may 24, at the Vatican between Pope Francis and the wife of U.S. President Melania trump, when the Pontiff was represented by members of the American delegation.
"What do you feed him?" my father asked Melanie. – Potica?"
"Potica! Yes!" replied the first lady.
Potica is a traditional Slovenian dessert in the form of a roll made from yeast dough with walnuts, informs Daily Mail.
In a press-service of the Vatican later clarified that the Pope is a big fan of poticy and always remembers her when meets with guests from Slovenia.
Leaving Rome, Donald trump wrote in his Twitter: "it was an honor of a lifetime to meet with His Holiness Pope Francis. Leave the Vatican even more determined to fight for peace in the world."
Earlier it was reported that during his first foreign visit, the President of the United States Donald trump met with Pope Francis. The meeting between President and Pope in one-on-one lasted half an hour.
Comments
comments