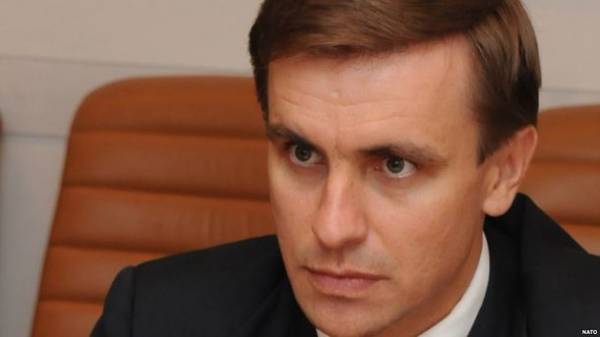 The Deputy head of the presidential Administration Konstantin Eliseev said that against the possible new owners of the Ukrainian enterprises in selected districts of Donetsk and Lugansk regions (ORDA) may be imposed sanctions by the European Union and the United States.
"It's really about the engagement, I would say about raids on the Russian side, the Russian fighters. Of course, this raiding of any of the civilized countries of the world are not recognized, and we already today have a clear position of the countries members of the EU and the USA of non-recognition is the first stage, the second stage – the introduction of targeted sanctions against those owners and those companies, including Russian, which may in the future become owners of the Ukrainian enterprises", – said the Deputy head of the administration of the TV channel "inter" on Sunday evening.
According to him, the Russian fighters cost one hundred times to think before making such a move.
On 1 March the Cabinet of Ministers approved the procedure of movement of goods between controlled and uncontrolled Ukraine territory of Donbass. The effect of this decision applies to individuals and entities that carry out such movements.
We will remind, on Donbass lasts the blockade of the coal, with the active participation of several people's deputies of Ukraine. Upon blocking of railway lines in the Luhansk oblast Prosecutor's office opened criminal proceedings.
Comments
comments