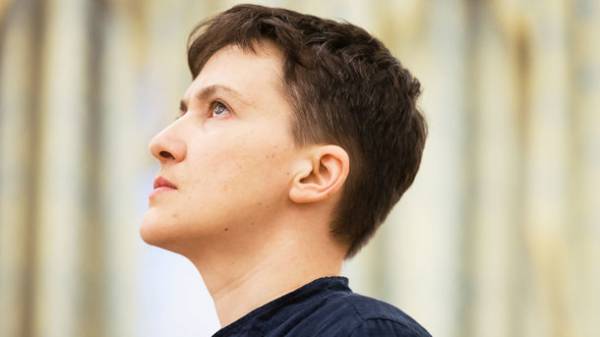 The people's Deputy of Ukraine Nadezhda Savchenko urged the leaders of the "Normandy format" to speed up the process of exchange of prisoners in the format at all.
"I live on the occupied territory of Ukraine with the sole purpose of getting our prisoners. I ask Ukrainians and the world community to support our students, as it supported at the time of me when I was in the prisons of the Kremlin. I urge the leaders of the "Normandy format" (Russia, Germany, France, Ukraine – ed.) to make the exchange on which they were confirmed," – said Savchenko told reporters.
In addition, the MP refers to the serious condition of the Ukrainian military in captivity. "The condition of many of them is difficult and requires immediate and qualified medical care, the lives of some of them is under threat," she wrote on her Facebook page on Friday evening.
As reported, on Friday, Savchenko and head of the center for the release of prisoners "Officer corps" Vladimir Ruban arrived in Donetsk, and then to a penal colony in Makeyevka, where the Ukrainian prisoners.
Meanwhile, the security Service of Ukraine (SBU) announced the intention to hold a conversation with Savchenko on the subject of her visiting the Ukrainian prisoners in Donetsk, as well as to verify the information of the Deputy of the Verkhovna Rada Tatiana Rychkova that Savchenko "put existing Ukrainian soldiers to overthrow the government".
"Especially for MPs we don't, but having received information from MP Rychkova, we'll be sure to check out these data, not even waiting for the official address of Mrs. Rychkova," said the chief of staff to the head of SBU Alexander Tkachuk on Friday.
He stressed: "This is too serious accusations to be ignored."
Comments
comments