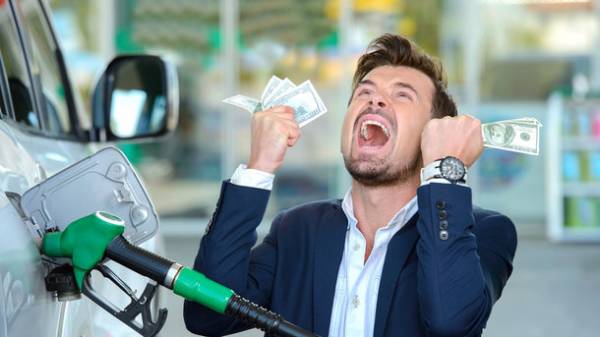 The cost of gasoline is affected by three factors
Due to the fact that gasoline and diesel fuel Ukraine imports, the cost depends more on the hryvnia exchange rate, and the annual increase in excise tax on fuel in the country. So, since January 1, the government merged the retail and base the excise tax on fuel, which impacted prices. The cost of petroleum products in Europe, the 2016 has grown and continues to grow. In December and January, the hryvnia against the dollar and the Euro was falling, this has affected the cost of fuel in January. In February, the hryvnia has stabilized and strengthened.
"If nothing will happen to the hryvnia exchange rate, the price of gasoline stabiliziruemost", – said the Deputy Director of the scientific-technical center "Psyche" Gennady Ryabtsev.
For February the cost of fuel has changed slightly: A-92 rose by nine cents, A-95 – 10, A-95+ – two, diesel fuel has increased in price to eight cents. So, in February, complete filling cars with gasoline A-95+ with a tank volume of 48 litres worth 1224 UAH, and on March 1 – 1229,76 hryvnia.
Comments
comments