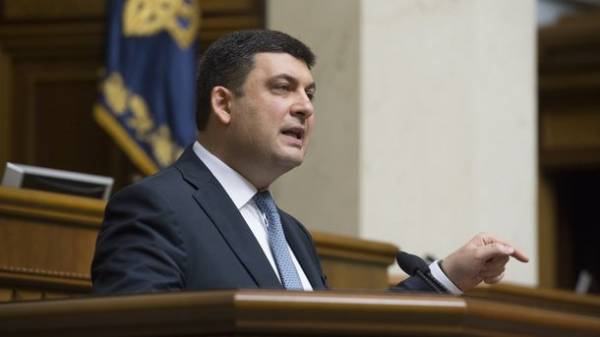 Prime Minister of Ukraine Volodymyr Groysman, speaking at the opening of the seventh session of the Verkhovna Rada, said that the new parliamentary session is a new opportunity.
The Prime Minister reminded about the necessary reforms and stressed that they will depend on how Ukrainians will live in the future.
"Today we see the green shoots of economic growth, but this is not enough" – he said.
Groisman called on all to unite for "the adoption of concrete decisions."
"Perhaps today we are closer to the decisions that will allow people to get a quality pension system, healthcare system and education, a fair judicial system," he said.
The Prime Minister is confident that Ukrainian Parliament will manage to unite for the adoption of these reforms. "I call together to make these changes," he added.
Recall that "Today" has learned, what issues Parliament will consider the first, and how MPs will affect the penalties for truancy.
Comments
comments