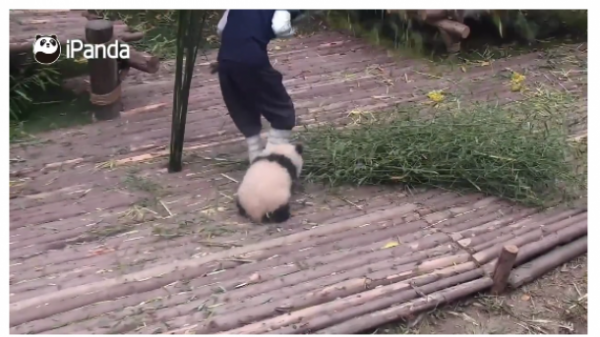 Pandas are very cute bears who love attention and affection. So often, the zoo workers are exposed to loving "attacked" by the little bears.
In facebook appeared a funny video with a baby Panda in the title role.
Bear who wants to cuddle and play he tries to attract the attention of a man who went into the aviary to clean and arrange the necessary facilities for the animal.
Main reception, which "paralyzed" the zoo worker was the seizure Panda his feet. But the man quickly took away the animal and took off to continue. However, the kid is very quickly came back and continued to apply its techniques.
A video with cute animals in less than a day gathered more than 64 million views.
Comments
comments